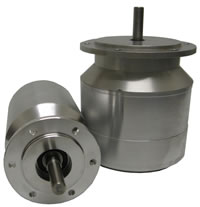 Gaebridge® Encoders Limited is now a division of
Industrial Encoders Direct Limited
.
Since the original Gaebridge® Limited company stopped trading several years ago, we have been successfully manufacturing equivalents to the full range of incremental and absolute Gaebridge® encoders. We are the only manufacturer in the world that boasts a full range of Gaebridge® equivalent encoders which are mechanically physically identical and truly as robust as the original, with IP Ratings up to IP68.
All our Gaebridge® Limited encoders use the very latest state-of-the-art ASIC Technology and Automatic Calibration for ultimate reliability.
Industrial Encoders Direct Ltd

For all your encoder requirements Industrial Encoders Direct offer encoder solutions for most industrial applications.
www.industrialencodersdirect.co.uk
Industrial Sensors Direct Ltd

Sensors from the best names in the industry - Balluf, Baumer, Pepper & Fuchs, Sick ... and more ....
www.industrialsensorsdirect.co.uk